Recording, gigs and Picnics oh my!
Wow! It has been a minute! We have been setting up so many things these last couple of months! It's been pretty intense for us!
First, we prepared for recording! YES! FINALLY after A LOT of contemplation and rehearsal, we set our sites to record several of our original music. We knew it was time. Our Fans had been asking for years when we were going to put our music on Spotify and the like.
Well, we began with the Music video, "HAPPY" but we knew once that went out, we needed to get ourselves in 3rd gear and get to recording. We began the end of May and of course, June came and with June comes SUMMER TIME, so things were put on the shelf but now things are rolling again and Production is in Progress thanks to Sound Engineer Mattias Nielsen of JAM.
In June, we were invited to the U.S. Embassy in Sweden for their Independence Day party held in the garden at the House of the Ambassador. They also celebrated the 50th Anniversary of Apollo 11 Moon Landing.
Germaine sang the American National Anthem. We met Pam Tremont who is the Charge d'affaires ad interim at the U.S. Embassy since April 2019. We have performed for the Embassy before and it is always nice to just be a guest and mingle.
June ended with a double GIG Saturday Supreme! We performed in Lidingö at Fågelöudde badplats for the American Club of Sweden Independence Day Annual Picnic event.
It was a beautiful sunny afternoon. Then that evening, we performed at Temple Bar for a Supreme Saturday evening filled with music.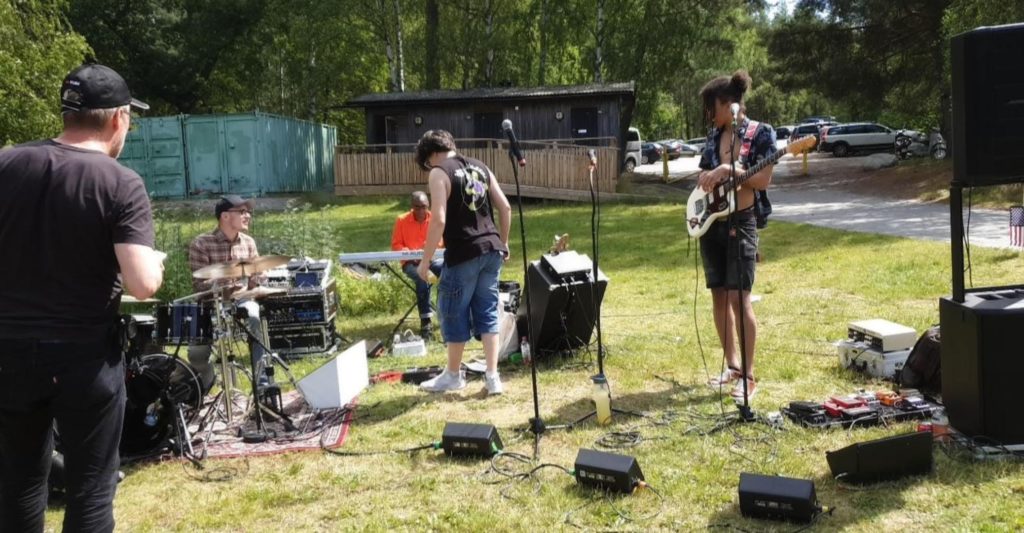 So Much More to come! Stick Around!