March arrived. The daylight lasts a little longer. Yaay! It can only get better from here, right?
We played our first gig at Temple Bar on February 13th. We had a BALL. Our Guests and Fam were chillin' and groovin'. We were so happy to get back on stage and play for everyone. The Open Jam was explosive. Great musicians coming up to play and people dancing and enjoying the vibe.
On Feb. 27th we were a little worried.
With the outbreak of COVID-19/ The Corona Virus a month before and the spread happening so rapidly, we were all taking precautions.
We performed and by the end of the night all was super wonderful. Folks and Fam came out to listen, chill, dance and have fun. Check out video on our FaceBook page and Instagram!
Things were still a bit unstable at the beginning of March.
Nevertheless we and others had a great time performing for Stockholms Groove Scene at Cafe String. The event was also a Surprise Birthday party for the Founder Eric Haney. He was quite surprised with the whole event and we all had a great time.

After that, Sweden acknowledged that we were entering a Pandemic.
COVID-19 had impacted the World. You all know the details. This lead to Temple Bar and most all music venues postponing all Music gigs until further notice.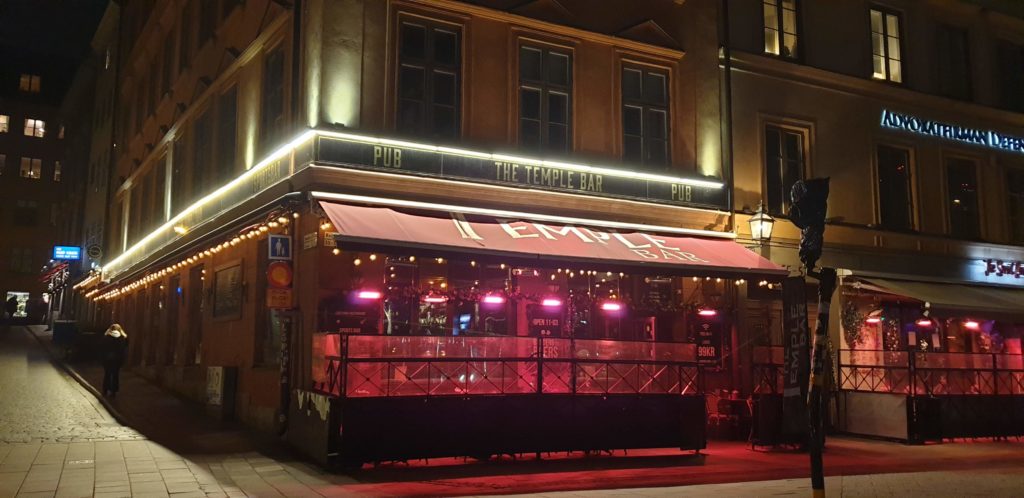 Needless to say we were devastated but better safe than sorry. We decided to continue our musical development by meeting for rehearsals and spending more time creating with each other.
So far our next recording sessions are nearly on the calendar and we are in the process of getting ourselves on several music platforms. We are extra happy about that. However, due to the on-going restrictions because of the Virus, we won't be able to meet as we once thought.
Although it is a disappointment to not see and hang with our JamnationFam and Friends and to not be able to perform at any venues at this time, we want everyone to take responsibility for their health and exercise social distancing, wash your hands, don't touch your face, stay home if you're feeling unwell, and don't go out unnecessarily. We know it's a crazy time but we all need to practice a little patience and kindness and we'll get through this.
While we wait, we create..
PRESS PLAY BELOW